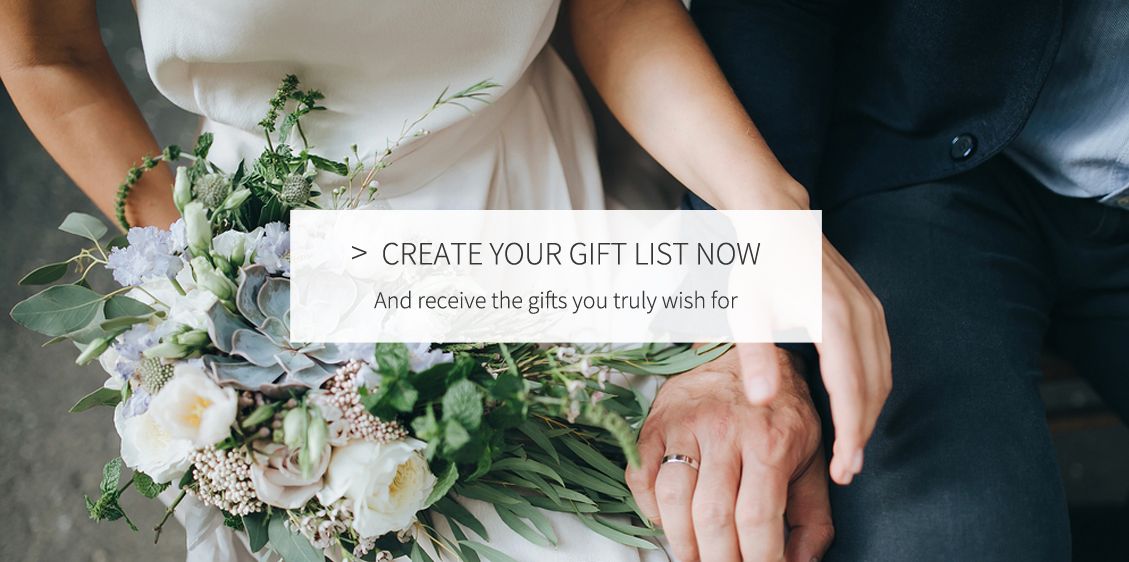 MyList is the first online gift registry in the Middle East, offering you the perfect solution for your wedding registry! Whether you live in Dubai, Sharjah or Abu Dhabi, MyList enables you to create a completely bespoke list of gifts you wish for for your wedding and to share it with your guests for them to easily contribute!


It is 100% FREE for you & your guests


It gives you access to OVER 100 partners stores


Payments are 100% SECURED for your guests


NO BOUNDARIES.
Anyone around the world can contribute

HOW IT WORKS?
---
Creating a wedding gift registry and managing it has never been so easy with MyList! Whether you want to receive a food processor, an iPad, a flight to the Maldives, a sofa, a book, a stand-up paddle lesson or a treatment at the spa for your wedding, you can do it all thanks to MyList gift registry!


CHOOSE YOUR GIFTS
from hundreds of brands


ADD YOUR GIFTS
to your list


SHARE YOUR LIST
with your friends & family


RECEIVE THE GIFTS
you really want

ALL YOUR WEDDING GIFTS IN ONE PLACE
---
You can add gifts & experiences from over 100 stores and service providers in the UAE: Bloomingdale's, Galeries Lafayette, Damas, Home Centre, Marina Home, Better Life, Tanagra, Tavola, Lakeland or even Talise Spa! You can also create your honeymoon registry with MyList and even organise a charity fund!





SMEG
2-Slice Toaster Pastel Green
AED 649.00


TRAVEL COUNSELLORS
Part. Honeymoon Suite in Maldives
AED 100.00


BACCARAT
Eye Vase CLear Small
AED 1,760.00


O' de ROSE
Odette Arabic Coffee Cup
AED 45.00



THEY LOVED MYLIST
---
Because it is always better to hear from the other brides! MyList helped hundreds of brides and grooms in Dubai and the UAE wit their wedding gifts over the past years, offering them an easy, secure and free gift registry service!



GET SOME INSPIRATION
---
We know it can be a little bit overwhelming starting your registry from scratch. So to help you getting started, we have created a wedding gift guide with many styles and ideas to choose from to start compiling your favourite pieces from our most popular brands and partner stores.