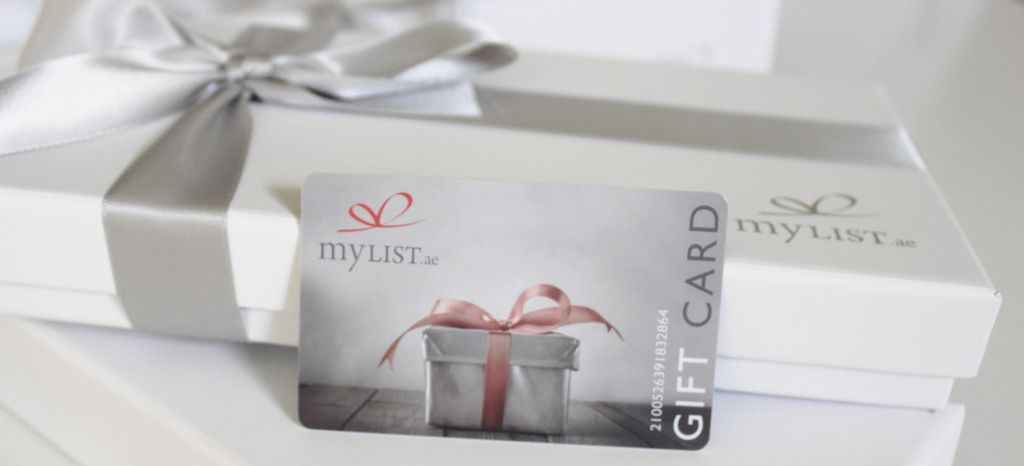 We are very excited to introduce our new convenient Gift Cards and e-Gift Cards as a replacement for buying Mylist gift vouchers.
MyList Gift Cards are the perfect flexible present for any occasion. They are available in different denominations (from AED 50 to AED 5,000), and can be dispatched to any UAE address for a small charge, beautifully presented in a gift box with a personalised message, if you purchase it for someone. You can also opt for an e-gift card and simply receive it by email.
Our Gift Cards can be used to shop in any of our partner stores, up to the value placed on the card, and are valid for 12 months from activation. You can easily inquire about your balance online, see history of purchases and contact a dedicated gift advisor for assistance.
To order your MyList Gift Card or for any enquiry about our Gift Cards, contact us.
- GIFT CARDS -
EXPRESS STORE
The perfect and convenient gift for any occasion! Buy a MyList Gift Card for you or a friend online in just a few clicks



coming soon
- GIFT CARDS -
FOR YOUR GIFT LIST
When you register a gift list with us, you can decide to either receive the gifts on your list* or convert them into a MyList Gift Card.
*subject to availability and price change in partner stores
- GIFT CARDS -
CORPORATE ORDERS
For business orders of AED 5,000 or more, please get in touch with the MyList Business Team.
contact us >
Read MyList Gift Card full Terms & Conditions.